*Reviews on Talks & Workshops

Dana Friedman
Head of Digital and Big Data, Leumi Bank 
"Dear Liraz
Thank you for participating in Leumi's bank conference on Big Data. Your talk was fascinating and exciting. you took us out of the box, with a concrete link to our everyday lives. to emphasize this, we are attaching a few of the many positive feedebacks we have received:
"it was fascinating to hear Dr. Lasry's talk"
"Liraz's talk was amazing!"
"…it was fascinating, mind opening and innovative"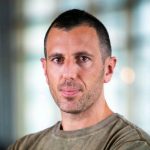 Eitan Reisel
Founder & Managing Partner, VGames
Our lives are hectic, and the fact that we could disconnect, focus, relax, and think was mind-blowing. XPAND Executive Retreat is a perfect pause to challenge yourself on those things, both professional and personal, where you probably avoid doing so. Most importantly, it was precious guided time for and into my own self.
XPAND Executive Retreat is valuable for those of you who already have a lot on their plate and are looking for a clean, non-judgmental environment where you and your inner-you connect and align.
Liraz is full of heart, super smart, and has it to sharply open your mind and challenge you in a pleasant and approachable manner. And with a warm smile. It is a privilege to learn and explore with and from her, and she, by herself, is a good enough reason for taking this journey.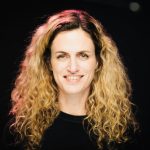 Ifat Goldman
CMO, Domino's
"For me, it was a powerful experience – a journey with – and for – yourself, which begins at the retreat and continues later into your everyday life. I was surprised by how powerful the different exercises were and by the pure joy of doing something that is childlike, just for myself. The encounter with the interesting people that are the other retreat participants is in itself a reason to join.
Dr. Liraz Lasry is a brilliant woman with vast knowledge. She has a unique magic about her, and she manages to forward it to the participants and to touch each and every one of them. I arrived to the retreat thanks to a warm recommendation from a close friend who participated, an Investor and VC owner, and I am happy to forward the recommendation onwards. It truly is an incredible experience that every person who wants to gift himself/herself with something positive and valuable should take."

The Israeli Galilee development authority
The Annual Wine conference
"The talk exceeded our highest expectations. The preparation, customizing the talk to our neeeds, and the ability to stand there and sweep the audience off its feet was felt in every spoken word. 
Dr. Lasry has 'made' our conference a success"
Gil Peretz
Chairman, The Business Training Center
"Liraz has an outstanding ability to take a bird's-eye view of trends, to analyze them and create a model that explains the process through which they emerge and spread, and to communicate these insights professionally, clearly and simply. Liraz knows how to perfectly customize the contents of her lectures and the format of her presentations to large audiences or an intimate executive meeting, and to create workshops that are an outstanding match for the personalities and needs of the participants. The result – an audience that enjoys a professional, witty and fun presentation, that is able to make far better professional decisions thanks to the empirical – and practical – knowledge they receive."

Sally Katz
EMEA CFA Time Zone Lead Microsoft
We had the pleasure of Dr Lasry joining us for our Time Zone Summit in Budapest, Hungary, where she delivered and engaging and insightful workshop on Storytelling to our collection of 60 delefates from all over Euorope, Middle East and Africa (and a few from even further afield). This session was delivered authoritatively, yet hunorously – it's clear that she is an expert in her field and those specialist skills were well recieved by our audience.
Dr Lasry highlighted the importance of Storytelling in landing a message, engagin a listener, and maintaining interest for the benefit of creating and building lasting relationships. This is so vital in buisness, where the strongest relationships are those built personal connection – smothing which Storytelling helps to trigger and formulate. Thanks to Dr Lasry's international experience working with senior leadership of global organizations, this session resonate wll with all our audinece members, irrespective of nationaliry or background.
Firstly, our teams listened attentively to Dr Lasry's powerful examples of how to use Storytelling to land a message, using the 6 componenets which need to be present to succeed, and the worked through demonstrating real-world buisness scenarios by using the Storytelling method. This got active participation and passionate delivery from our delegates, and enabled us to better articulate the work that we do for even greater impat, and greater success!
After ths summit, our attendees were asked for their top 3 highlights, and almost universally, Dr Lasry's session was called out there, proving it to be memorable, valuable and a huge asset in helping us tell the story of our buisness.

Maya Koren and Roy Minkov
TASC Strategic Consulting 
"We have had the privilege of meeting Dr. Liraz Lasry during an Executive training course at our company, at a workshop she gave on Identifying, Forecasting and Creating Trends. 
Our main expectation for speakers are to have an ability to formulate content that is not generic but rather 'Tailor-Made' for our unique character and needs, as well as an integration to the actual business practice without leaving the subject at it's 'academic' level. Early in the joint process of building the process, Liraz has demonstrated cooperativeness and open-mindedness, as well as an ability to clearly, sharply and quickly identify our needs and 'lead' us to the most relevant directions. 
the workshop itself was highly successful and we all felt that we received much food for thought alongside operative tools. the level of teaching was very high, as Liraz gave the workshop in a highly professional, intelligent, and charismatic manner, and created dialogue and group thinking with participants, who thought very favorably on the workshop."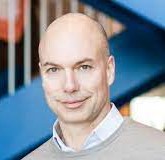 Cedric Notz
Ceo & Founder, Float, Sweden
"As an entrepreneur, you spend nearly all your time thinking and building your business, as a result creating a strong connection to your business. However ay a cost of losing connection to yourself. Liraz and Tom's workshop is crucial for entrepreneurs to come back to a balance of self and work. You will come out feeling good and energized. I highly recommend this workshop."

Efrat Neuerman
Innovation leader, Motorola Solutions R& D Center
"Dr. Liraz Lasry conducted a Storytelling workshop for our development engineers. The workshop was fabulous and included academic knowledge, practical examples and lots of humor. The workshop generated a great deal of interest among the engineers and helped them think outside the box and understand how to build a story and how to present an engineering concept in an optimal and communicable manner. The session emphasized the most important and effective points, and after the workshop, we could see a clear and great difference in how things were presented. We would be very happy to work together again in the future."

Hagit Matz
Deputy Director, Department of Dermatology, Tel Aviv Sourasky Medical Center
"One a Thursday afternoon, we, the dermatologists of the Dermatology Department at Tel Aviv Medical Center, all attended a fascinating workshop on communications in the modern era. I would like to thank Liraz for a fascinating experience over the course of 3 hours.
Even those of us who were skeptical (and doctors can definitely be that way…) left feeling that we had gained great value. We asked questions, raised challenges and received practical answers and tools, and all while hearing riveting stories with a good dose of humor.
The 3 hours just flew by
Thank you for a fabulous evening!"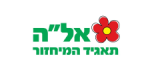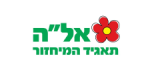 Nechama Ronen
Chairwoman of ELA aiSRAEL'S Recycling corporation
"I would like to thank you for a fascinating lecture and original insights, that you have gave us. we are in the midst of a behavioral revolution when it comes to recycling, and we have achieved amazing results, even compared worldwide. nevertheless, we felt that we need someone to 'straighten our heads', in regards to new thought directions and mostly understanding the new trends.
You have managed to achieve this, big time!"

Efrat Gratch
Global Organizational Development Director, "Hazera Genetics"
"We wanted to thank you (on behalf of myself and the workshop participants) on a fascinating branding workshop (in general, and specifically for B2B businesses). Our firm is currently undergoing a rebranding process, and, as expected, this process is complicated, raising many questions. You have created a lot of interest among the participants (the firm's CEO and senior marketing and sales executives from Israel and abroad), clarified and focused us on the important key factors we should consider. The workshop was fascinated and included humor and real-life examples and case studies. Once again – thank you and we would love to cooperate again in the future". 

Gabi Taitel
VP in charge of retail banking, Massad Bank
"Liraz was the academic director of an executive development program for a group of executives at Massad Bank, and gave us a few lectures in the field of marketing. Liraz did so in a highly professional and pleasant manner, and most of all – managed to understand the group's needs and to fulfill them fully. Her lectures were highly appraised by the participants"

Dr. Sharon Hefetz
Assistant to the chairman of board of directors, HaPoalim bank
"I have invited Dr. Liraz Lasry to give a talk to the board of directors at HaPoalim Bank, about the important and intriguing process through which trends are spreading in social and digital networks, a critical process for the banking system and specifically to HaPoalim bank, being the leading bank in digital banking. The talk was fascinating and thought-provoking, and fit perfectly in the bank's Board of Directors strategic planning discussions."

Mali Sahar-Sade
Finance department, Intel
"Thank you so much for the fascinating talk on Trends, which you gave at Intel's Accounting Organization conference day. The talk was enriching, thought provoking, fluent and very professional; The fun, amusing, exceptional examples and case studies you shared with us contributed as well to our great enjoyment"
*Reviews on Advisory Services

Prof. Dan Ariely
Behavioral economics researcher
I've known Liraz since she was working on her PhD. I was her doctoral advisor, and we have been in touch regularly ever since. I truly appreciate her creativity, her incredible passion for everything she does – whether it's lecturing, advising to entrepreneurs and executives, surfing or painting – and her ability to make things happen and be put into practice.
Liraz has proven herself to be creative and thorough in every task she has undertaken, both by asking the most relevant questions and by finding the most precise solutions. She is able to examine the most complex issues with a fresh perspective, a skill that is part of her broader ability to simplify even the most complex problems.
Liraz finds inspiration in everything she does, and she then inspires everyone around her. I have followed her career since she completed her doctorate, and I see how she brings her unique, rich and surprising background and experience with her and how they benefit and support anyone who seeks her advice"
Prof. Dan Ariely is one of the world's leading researchers on behavioral economics.

Motti Peer
Co-CEO, Blonde 2.0
Since 2014, I have been privileged to work with Liraz several times with more than a few companies, entrepreneurs and investors, whom she advised regularly as a personal advisor. The entrepreneurs who hired her services received guidance and advice – both on branding, marketing and personal issues – at the highest possible level. Liraz is professional, she is service oriented and uncompromisingly dedicated to every project. I recommend her wholeheartedly to all long-standing entrepreneurs who want to broaden their horizons and bring academic and professional experience and knowledge to their companies, and to all new entrepreneurs who will benefit from her vast experience, familiarity with the industry and far-reaching knowledge.
Motti Peer is Co-CEO of Blonde 2.0, a leading and award-winning global public relations firm

Ami Ben-David
Founder everything.me and Partner and Founder of the Spice VC investment fund.
"From my work with Liraz, I gained high-altitude strategic marketing thinking – what we do, how it all comes together, who we are, how we are perceived, how the world perceives us. It helped me maximize what I do and what my team does, and provided me with an outside perspective, with insights, feedback and ideas.
Anyone involved in entrepreneurship knows that entrepreneurs are always under insane amounts of pressure, walking a tightrope that ranges from a sense of absolute catastrophe to incredible hope, and everything in between. I believe that in order to think properly – every entrepreneur should find someone on the other side who can help him or her think and act from a positive, open, clean and creative place.
Anyone involved with entrepreneurship or innovation, from both sides, will benefit from working with Liraz. Entrepreneurs who are involved with innovation, an entrepreneur within an organization that is all about innovation or a department that creates innovation within an = organization. And VCs and funds that work with startups that want to provide them with tools."
Why work with Liraz?
"If you're at a point in a process, where you need to create innovation and marketing strategy for the innovation, you should work with her. Liraz can help the process to a degree completely disproportionate to the cost. Years of work and millions of dollars ride on these decisions, and therefore it's a process that should be done along with someone like her, from the outside, who enables it to happen very powerfully."
Ami Ben-David is a well-respected serial entrepreneur who has founded and led startups in numerous field, the best known of which is everything.me. Today, he is an active partner and founder of Spice VC, an investment fund that wants to hail a revolution in investment in liquid capital based on disruptive blockchain solution.

Ido Sadeh
Chairman and founder of SAGA Foundation
"The role of the entrepreneur is a lonely one. Liraz makes you feel comfortable to confide in her fully and consult with her freely, to impose the burden of management onto her, and to receive an objective view of the whole picture. As someone who leads an organization, I gained a great deal of value from the ability to receive feedback from someone who is very familiar with our world, yes still comes from the outside. She is highly intelligent, and she will learn the environment you operate in at impressive speed. If you invest a short amount of time in her – you will very quickly realize that she can reflect you things that nobody else in your organization can, at all levels.
She is also like an echo chamber that allows a manager or entrepreneur to develop ideas together with her, throughout a conversation. Sometimes an idea comes from within you – but you need the intelligent conversation, the challenge, so that you can let it emerge, make it more precise and bring it to life. Liraz knows how to ask the right questions and to create a very effective thinking dialog.
"Beyond advising, she has been gifted with a high level of emotional intelligence and knows how to relate to things that go far beyond marketing and branding, such as management of employees, investors and personal challenges related to how entrepreneurs function with others and with themselves. She knows when to put her foot down and when to let go – and knows how to create deep and stable trust that allows an entrepreneur to stop and listen to her in the cases in which she chooses to insist. Working with her is a process. A meaningful and in-depth process that is worthwhile."
Who would you advise to make use of Liraz's services?
"People who are more at the planning and thought stage. Anyone who wants strategic branding and not performance marketing. I don't scoff at marketing anymore, and that is thanks to her. Today, I view marketing as a positive and true act of conveying a message, of being understood – not as manipulation.
"Before my current company even had a product, we had a branding workshop with Liraz, but it was not your ordinary branding workshop. Liraz's branding workshop is, in fact, an integrity process, that is always good to do, a process of understanding and crystalizing who you are. What your essence is. What your, the company's values are. Work with her is for people who are willing to reexamine the paradigm they live in, for people who have strategic depth to invest, who aren't looking for a superficial result tomorrow morning, for entrepreneurs who feel isolation – and for every thinking CEO."
Ido Sadeh is a serial entrepreneur and CEO, Chairman and founder of SAGA Foundation, an exciting new company that is changing the way we all think of, and store value in, money. He is also a former partner in  venture capital fund, a musician and philosopher.

Yoav Degani
Serial entrepreneur mentor and CEO mypermissions.com
"I'm a person who does lots of things at the same time, and I do most of them on high level. My conversations with Liraz helped me to get down to the fine details, allowed me to ask the important and tough questions that forced me to hone in on things. The highly accurate mirroring she gave me helped organize the chaos, so that I could understand what I really wanted and where to invest more. In one word – focus.
"Liraz is a magical combination of emotion and practical know-how. She knows how to contain and to listen; she's pleasant and sensitive, yet knows how to say the right things, even if they aren't so nice to hear. She provides tools that allow you to grow, both as a professional and as a person. It's no accident that she's a PhD and academic as well as an artist who does things related to soul and spirit. She brings the whole package: softness and toughness, creativity and theory. That's what makes her special, and the dynamic you have with her is very special."
Who would you advise to make use of Liraz's services?
"I honestly believe that every entrepreneur needs to work with her. She has the ability to understand in depth and ask very precise questions. To be more focused, her consulting is highly suitable for entrepreneurs at companies that are a little more advanced, after their A round, that face multiple junctures and deal with dilemmas on a daily basis, when everything starts to be more complicated, the company is growing and there's a great deal of managerial overhead, and you feel that you are spread too thin, handling a million things, some of which you've never done before, or at least never on this scale.
"Sometimes, you also feel lonely inside all this chaos, and you need someone to help you spit out everything you're coping with and get an accurate picture, organization, containment that comes along with practical feedback. The more intense the pressure becomes and the more stakeholders there are in the company, the more confused the entrepreneur becomes and may have difficulty to dig down deeply enough or to push out the noise in order to find the right answers – which are out there."
The startup Mypermissions.com allows users to manage information about them on the web and protects the privacy of us all. Yoav Degani, the CEO, is a serial entrepreneur and mentor.
Ophir Gertner
Advisor, formerly Founder and CEO, invest.com
"At a startup, there's a tendency to be all over the place, and Liraz has the ability to bring the entrepreneur back to the basics. To stop, ask the right questions, take a step back, to get back to the basics – and focus. To get back to the core issues. It resets things. Liraz has seen companies through complete cycles. She has very unique and valuable experience, with a combination of academic and business perspectives, and a great deal of experience with startups.
The combination of Liraz's academic understanding and her practical business understanding, plus her creativity, is invaluable. Add to this the ability to talk to her about the most personal issues entrepreneurs face such as relationships with investors, employees or personal dilemmas, thanks to her ability to listen and understand, and the very pleasant interpersonal connection that she creates."
Who would you advise to make use of Liraz's services?
"A startup or entrepreneur who comes with some form of basis, with a good direction and good business understanding of the objective. In other words: To anyone who has started to get things together – but has not been able to raise further above. Liraz can give an entrepreneur who is at this stage good meaningful foundation to bring things into order. She is also good for an entrepreneur, investor or individual who see himself/herself as a brand, who need to pay attention to his/het public and marketing visibility, and live a high-profile life regularly. The contribution Liraz makes is felt over time and is best reflected in deep processes."

Anat Sever
Founder and Co-CEO, EngageYa.com
"As a company, Liraz enabled us to separate the wheat from the chaff, to focus on the main markets and, by doing so, to walk away from what was not important, even when it creates a certain amount of value, if it steers the company off course. This allowed us to be focused in hiring personnel, to analyze our products based on an understanding of the target audience, to analyze the market through strategic thinking, and to create a strategic marketing plan.
"Liraz is a deep and super-smart professional, who observes and analyzes what she sees professionally, accurately and effectively. She relates to the advising process personally and makes you feel that she is a true partner in the process. She has the ability to zoom in to the micro level, and at the same time to zoom out to the bigger picture. She stimulates the thinking of the person she advises, in a manner he/she could not achieve on their own. She is precise, practical and creative – and she is able to identify what needs improvement and suggest simple and smart solutions for "big" problems. It's pleasant and interesting to be around her – and the process quickly becomes a combination of both professional and personal. At least that's how it was for us.
"On a personal level, through the work with Liraz, we were able to reflect deeper on our abilities and skills in order to maximize our performance at the company and in our lives in general. We focused the roles, the job titles, we gained additional tools to cope with the challenges and breakdown barriers – and we learned to dream."
Who would you advise to make use of Liraz's services?
"To a company's management team, both in terms of business, marketing, operations and products – CEOs, business development professionals, product managers, marketing and branding managers, and both for entrepreneurs at various stages of the journey, as well as investors seeking to provide customized personal help to their entrepreneurs."
EngageYa.com is the world's largest native content and advertising platform for developing markets, including North Africa, the Middle East, Russia and Eastern Europe.